More than 15 years of experience meeting the needs of the Australian vending industry.
Established more than 15 years ago, Circumtec is an Australian-based provider of hardware, software and support to enable every modern day vending businesses to run at its most efficient and profitable.
What started as a telemetry service for the vending machine industry has since rapidly grown to incorporate a cashless payment system for several other types of operator.
Our Director began his career in this space as an importer of vending machines. When he realised how much easier and more efficient his business could be if the guess work relating to stock was eliminated, he began to take steps towards making that happen. And within six months, the first iteration of the revolutionary Circumtec technology was born!
Our systems provide payment and telemetry solutions for operators of vending machines, car & dog washes, laundromats, massage chairs and cigarette machines, and our technology is proven to work seamlessly with more than 200 machine-types.
Circumtec is a local, Melbourne-based, company with a team that prides itself on offering a personalised service, tailored to meet the individual needs of each client
These days, we can't escape the fact that more and more purchases are being made with credit and debit cards. This trend is expected to continue to grow at an accelerated rate into the future. As a consequence, those business operators still resisting offering a cashless payment option risk severely missing out on a large portion of potential sales.
Circumtec's cashless payment systems are used on pay stations to accept payments from debit and credit cards, as well as pre-paid cards for use in closed environments such as workplaces. Our solutions provide more convenience to customers, help maximise sales, and ensure more profits for business owners.
The Future – a Commitment to Innovation
Our technology has been consistently developed over the years, and continues to evolve to this day. It's incredibly versatile, which enables us to quickly adapt and meet the needs of the industries we serve. We like to think we work in collaboration with our client base and, as such, welcome all customer feedback. This two-way dialogue helps us to ensure our systems and services remain innovative, efficient, user-friendly and fit-for-purpose.
Cirumtec also provides state-of-the-art monitoring and management systems, allowing operators to oversee their machines via the internet, enabling the customisation of inventory and monitoring of sales, as well as the ability to easily gather data and produce financial reports. The goal? To aid smart decision making through easy access to real-time data, resulting in operational efficiency and reduced administration time.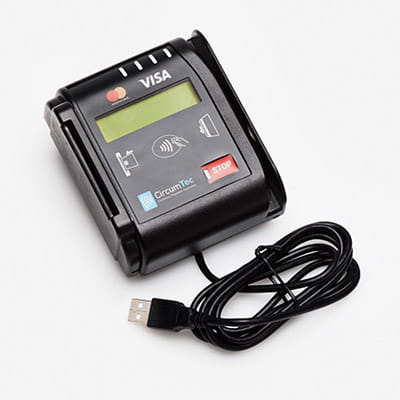 The Most User-Friendly Experience
We conduct all development and modifications at our premises in Mentone, Victoria. We are confident that all customers will enjoy being able to log into their own online account and utilise the many available features and functions, plus the easy access it provides to engaging the expert customer support offered by our dedicated team.
Speak with our product expert team today!